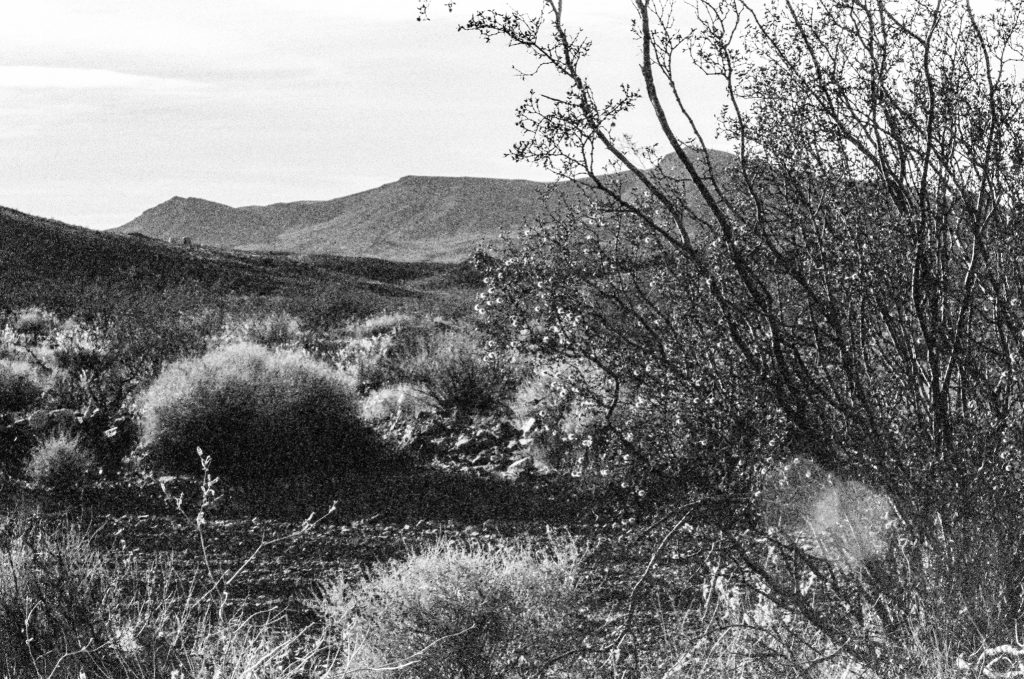 There is no greater thrill, no better personal Disneyland for me. I live on the edge of town, south east Henderson. A short walk and I have this view. When I'm not super slammed with obligations, I try to walk it. I visit with these creosote plants and say hi to the quail.
There was a time when this would have seemed like just dirt and weeds to my eyes which would have been used to forests, lakes and streams in the Shawnee National Forest. Today I see the diversity of life, a community of plants and animals and a connection to something I am a part of that is greater than myself. I prefer the company of the Mojave. It hits me straight to the core.
This was shot on Kodak Tri-X 400 film on a Pentax Super ME.