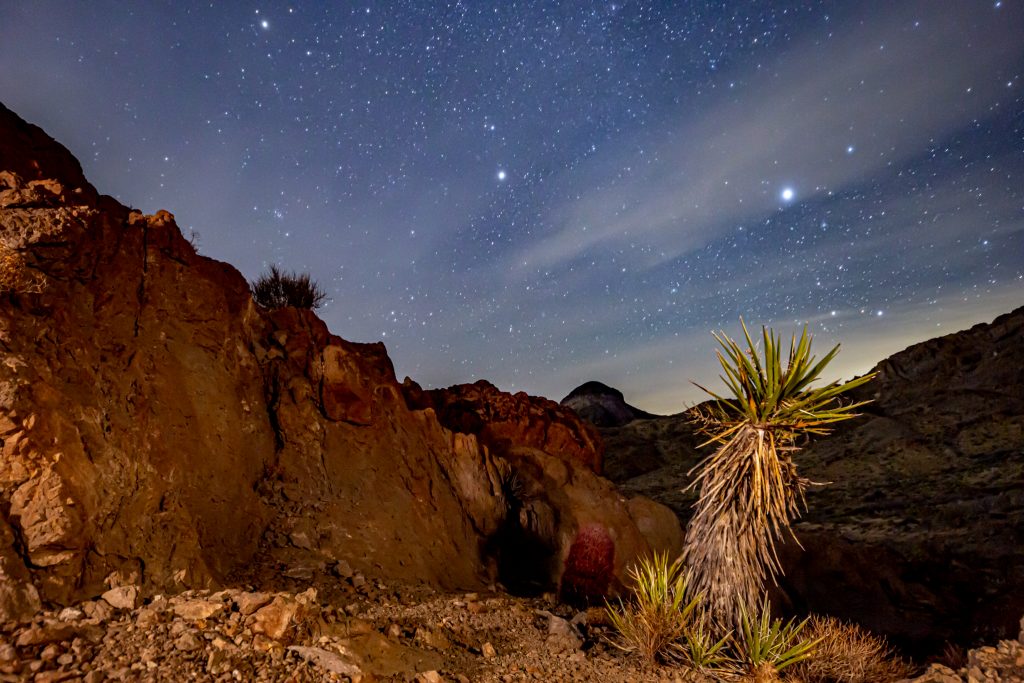 Avi Kwa Ame is a favorite for night sky photography for me. That's the name it is called by the original inhabitants of this land, the Mojave people. It is the vast area of untouched Mojave with ample yuccas and Joshua Trees south of Las Vegas near Searchlight. The nearby peak towering over the area, sacred to Yuman-speaking people is called in English, Spirit Mountain.
I took this shot in the Highland Range just south of the Eldorado Valley. These mountains are by no means far away from my home in the Las Vegas valley, but I've rarely found more sense of solitude than in its canyons.
Local advocates are calling for the area to be designated as a national monument to protect the natural and cultural value. As Las Vegas grows, ensuring permanent protection for the landscapes is paramount.
I support Avi Kwa Ame. If you would like to add your name in support, visit Honor Avi Kwa Ame.
Alan O'neill will be a guest speaker with the Sierra Club Southern Nevada Group tomorrow night. RSVP here.