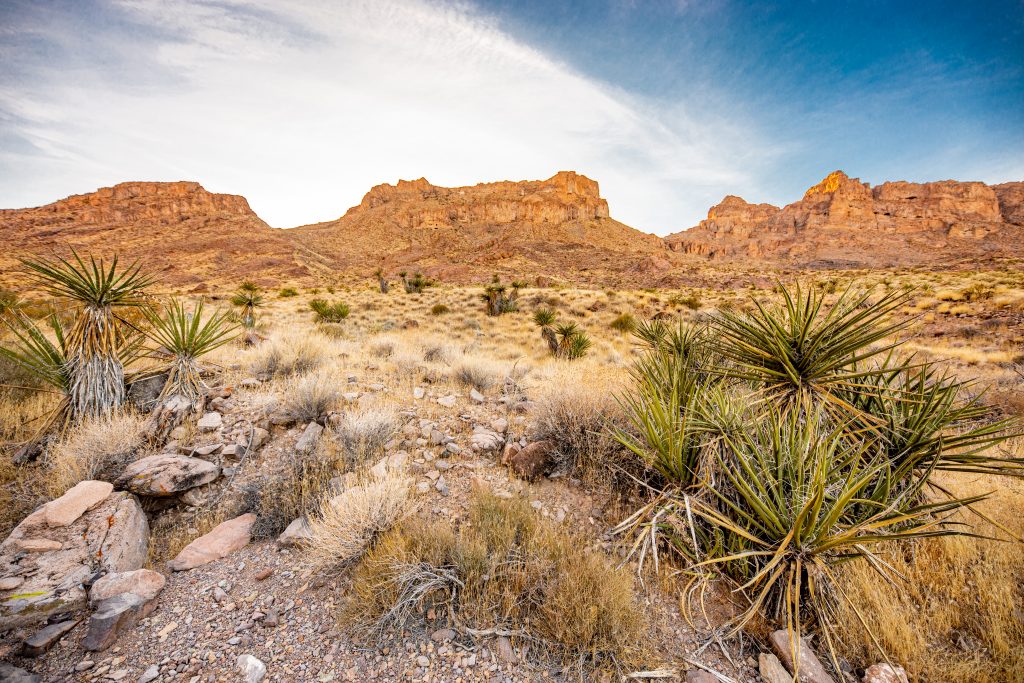 I'm letting you in on a bit of a secret: The Highland Range is a rarely visited hidden gem in Southern Nevada. It's just south of the Las Vegas Valley adjacent U.S. Highway 95 towards Searchlight to the east, the Southern McCullough Range to the west, and Wee Thump Joshua Tree to the south.
This photo was taken while driving along the west side of the range between it and the Southern McCullough. The road goes all the way through to Nipton Road. I recommend 4-wheel drive and high clearance. It's quite remote and isolated from traffic.
Some lovely yuccas in this area, as well as rock formations in the background. The Highland Range is a crucial big horn sheep habitat. This is a great place for some solitude. I also saw a pair of red-tail hawks overhead.
This area is part of the proposed Avi Kwa Ame National Monument. Like so many other places in our beloved Mojave Desert, it's threatened by encroaching development. The adjacent El Dorado Valley is being filled to the brim with solar and other industrial infrastructure, vehicle traffic, lights, and potentially even residential development in the future.
Here's a map of the route I took: