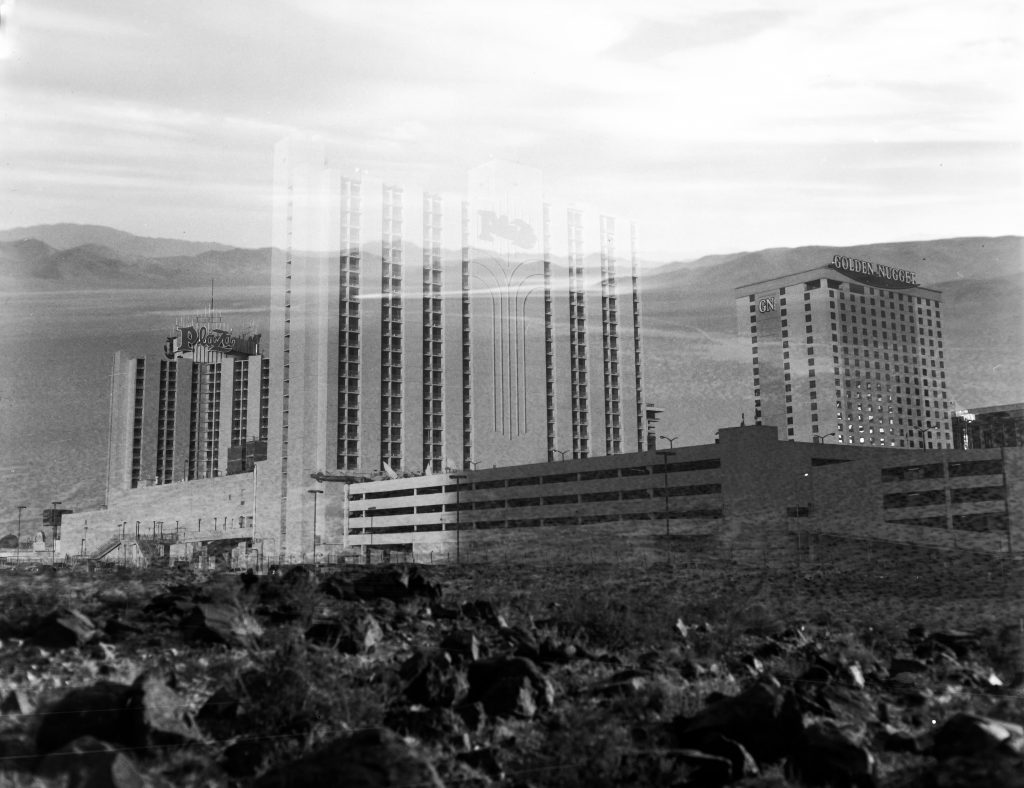 This is double exposure of a Vegas casino in Hidden Valley. I took two different shots on the same slide of 4×5 Ilford HP5 black and white film stock.I found the image apropos considering Hidden Valley, an area of undeveloped Mojave Desert just south of Las Vegas, is included into new legislation (SNEDCA) that expands the footprint of the city down towards Primm. If you think that's a bad idea, feel free to sign the petition.
This photo appeared in a Nevada Current article about the Clark County Lands Bill called Growth At What Cost?.
The Plaza Hotel and Casino in downtown Las Vegas is an icon of Sin City. Also seen in the shot is one of the towers of the Golden Nugget. Only the backdrop of this image is a lonely desert scape, with large black rocks in the foreground from the hill I stood on when I took the desert shot.
Not more than 300 yards to my east from this position stood about 20 desert bighorn sheep. My daughter and I had hiked up to a hilltop to see this view and take this picture. She is the one who noticed the bighorns and alerted me. Luckily we had a digital 35mm camera too and I snapped a photo.