About Justin
Justin McAffee grew up among the rolling hills and vast expanse of the Shawnee National Forest in Southern Illinois. His family moved to Las Vegas when Justin was around 20, and he has made these open skies, deserts mountains and valleys his home ever since.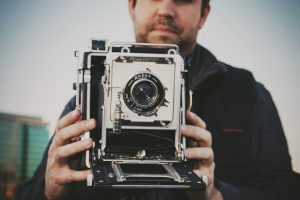 Justin's love for natural spaces became the motivation for his work in activism, photography and filmmaking for the past decade. Early in his photographic work he became attracted to the process and results of using film instead of digital cameras, particularly black and white large format film. Here on this website you will find his perspectives on deserts, nature, art, humanity and life.
Justin is currently finishing a degree in film at Nevada State and runs a small creative agency called Most Media based in Henderson/Las Vegas, Nevada, that specializes in website design, photography, video production and graphic design.
Prints
Contact Justin if you are interested in obtaining either digital or analogue prints of any of his work.