Photographer – Celluloid and the desert are two of my passions, but you'll also find digital including iPhone photography here. My work has been displayed in gallery spaces in the Las Vegas area, including the Clark County Wetlands Park and an award-winning photo at the Sahara West Library. My photographs have adorned the halls of government buildings and billboards and have been published in national outlets such as the LA Times and Forbes.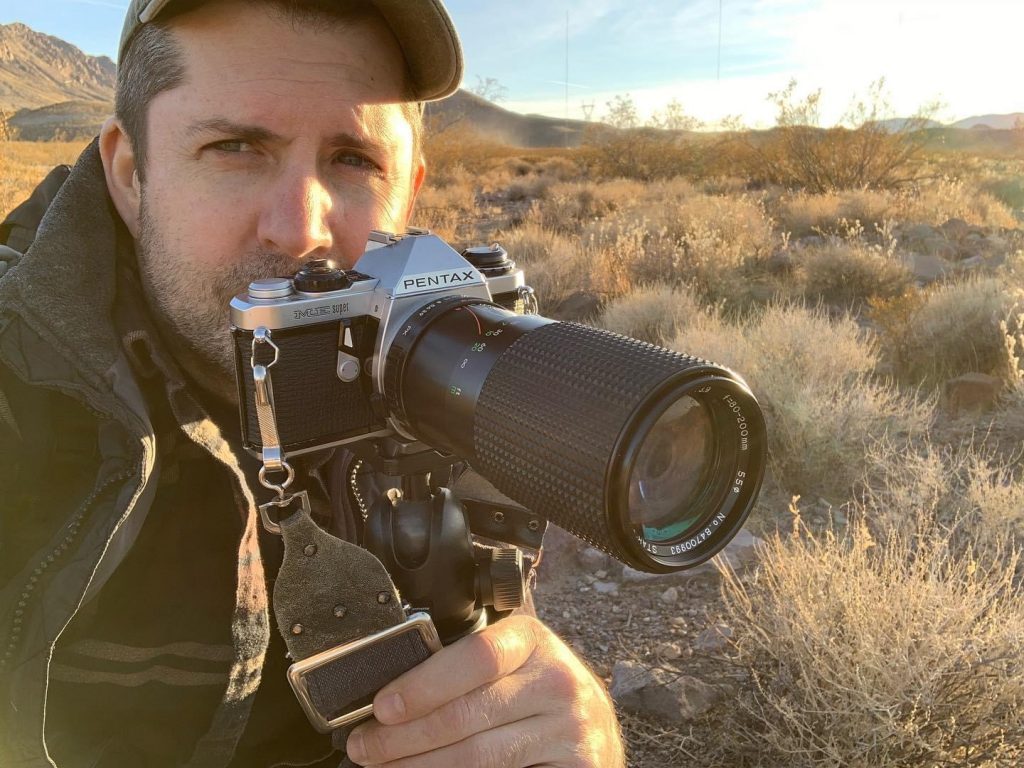 Filmmaker – My first film, Great Basin Water Protecters (2018) follows the story of Native people on a prayer run to protect water and land in the Great Basin from a 300 mile water pipeline.
I'm currently working on a film series Desert Apocalypse about the assault on our deserts and the people resisting.
I also run a small creative agency called Most Media based in Henderson/Las Vegas, Nevada, that specializes in website design, photography, video production and graphic design. Hit me up if you need my services.
I contribute to my community by speaking up for the natural world online, including at The Desert Guardian; and working alongside organizations that work to protect land, water, indigenous people, and our plant and animal communities.
Prints
Contact me if you are interested in obtaining either digital or analogue prints of any of my work.